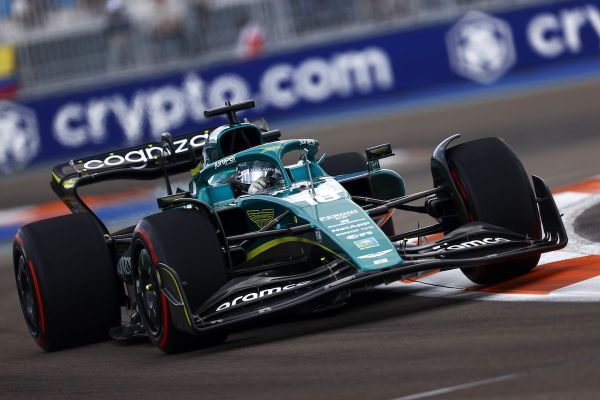 07.05.2022: FORMULA 1 CRYPTO.COM MIAMI GRAND PRIX
Miami International Autodrome
6-8 May 2022
Friday, May 6th 2022

Sebastian: There is still pace on the table
FORMULA 1 CRYPTO.COM MIAMI GRAND PRIX
Miami International Autodrome
6-8 May 2022
Friday, May 6th 2022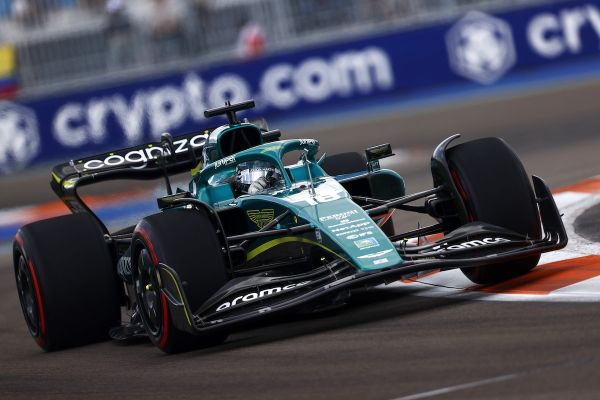 Sebastian: There is still pace on the table
In Numbers
Sebastian Vettel
FP1    P14    1.33.024    23 Laps
FP2    P14    1.31.393    22 Laps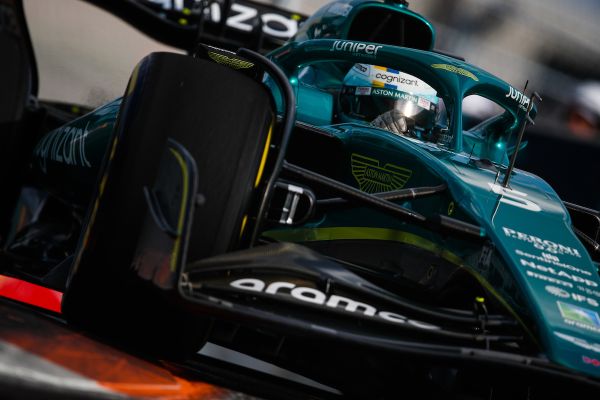 Lance Stroll
FP1    P16    1.33.576    22 Laps
FP2    P16    1.31.631    22 Laps
Soundbites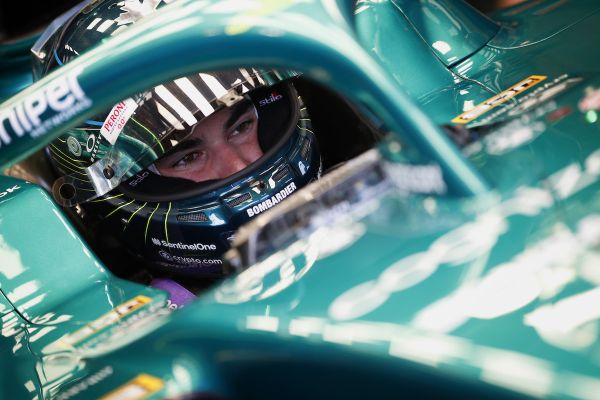 Lance Stroll
"Going to a new venue is always fun and they have created an interesting track here in Miami that offers a good driving challenge.
Turns Four to Seven are a fun sequence of corners and allow you to attack. The sessions were disrupted with a few red flags, which is never ideal when you are learning a new track, but we did what we could.
The energy around this weekend has been awesome so far and I am excited for qualifying tomorrow when dealing with traffic on a busy track will be especially challenging."
Sebastian Vettel

"I think we have made a good start to the weekend, but I feel that there is still room to tweak our car and adapt to the track. It is a tricky circuit and most of the corners are blind, which makes it difficult in terms of navigating traffic.
This will likely be an important factor in qualifying, especially in Q1 when you need to find space. The red flags today disrupted some of our running, but we adapted as best we could because you want to get as many laps as possible on a new circuit.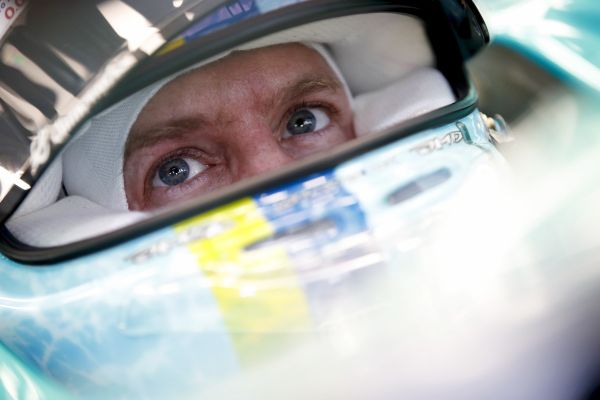 There is still pace on the table and if we can make some progress overnight we can hopefully edge closer to the top 10 tomorrow."

– Matt Bishop, photos Aston Martin

BWT Alpine Racing F1 Miami GP practices – Productive day

07.05.2022 FORMULA 1 CRYPTO.COM MIAMI GRAND PRIXMiami International Autodrome6-8 May 2022Friday, May 6th 2022Majestic Miami makes Formula 1 entrance as BWT Alpine F1 Team enjoy productive practiceBWT Alpine F1 Team hit the M more >> Haas F1 Miami Practices – We'll make some progress

07.05.2022 FORMULA 1 CRYPTO.COM MIAMI GRAND PRIXMiami International Autodrome6-8 May 2022Friday, May 6th 2022

 
Event: Free Practice 1 & 2 for the Miami Grand Prix – Friday May 6Location: Miami International Autodro more >> Mercedes AMG Petronas F1 Miami GP practices – Positive start

07.05.2022 FORMULA 1 CRYPTO.COM MIAMI GRAND PRIXMiami International Autodrome6-8 May 2022Friday, May 6th 2022  A positive start to the weekend for the Mercedes-AMG Petronas F1 Team in Miami more >> Scuderia AlphaTauri F1 Miami Practices – Enjoying the day

07.05.2022 FORMULA 1 CRYPTO.COM MIAMI GRAND PRIXMiami International Autodrome6-8 May 2022Friday, May 6th 2022Pierre Gasly (AT03-04, Car 10)First Practice Session – Best lap: 1:31.498, pos. 5th, 27 lapsSecond Practice Session – Best lap: 1: more >> Oracle Red Bull Racing Miami GP practices – Difficult day

07.05.2022 FORMULA 1 CRYPTO.COM MIAMI GRAND PRIXMiami International Autodrome6-8 May 2022Friday, May 6th 2022 SERGIO PEREZFirst Practice Session: 1:31.301, Position: 4, Laps: 22Second Practice Session: 1:30.150, Position: 3, Lap more >> Miami GP Practice 2 result – Russell leads Leclerc and Perez

07.05.2022 FORMULA 1 CRYPTO.COM MIAMI GRAND PRIXMiami International Autodrome6-8 May 2022Friday, May 6th 2022LIVE here    Round 5 of the 2022 season comes from Miami more >> Miami GP Free Practice 1 result – Leclerc leads Russell and Verstappen

06.05.2022 FORMULA 1 CRYPTO.COM MIAMI GRAND PRIXMiami International Autodrome6-8 May 2022Friday, May 6th 2022LIVE here

    Round 5 more >> Terra Virtua joins Williams Racing as official metaverse partner

06.05.2022 Williams Racing today announces Terra Virtua as its Official Metaverse Partner. The multi-year partnership begins this weekend as the Formula One racing team takes to the track in Florida for the first ever Miami Grand Prix.  The collabor more >> BWT Alpine F1 Team partners with Berluti

06.05.2022 BWT Alpine F1 Team is proud to announce a partnership with Berluti. The Parisian Maison is thus established as Alpine Elegance Partner. This is the latest instance in Berluti's history of exceptional collaborations, which have long been part of the Mai more >> New Miami-themed Williams Monogram & Graffiti F1 car revealed in collaboration with artist Surge

06.05.2022 Ahead of the first ever Miami Grand Prix this weekend, Williams Racing has marked the occasion by collaborating with contemporary American artist Surge to give the team's famous 'W' monogram a fresh look and feel. more >> Oracle Red Bull Racing and Hard Rock International forge global alliance to pump up the volume

06.05.2022 As Formula One arrives in Florida for the inaugural Miami Grand Prix, Oracle Red Bull Racing is driving more excitement with the announcement that it is partnering with world-renowned music and entertainment brand Hard Rock® to bring the thrill of F1 racing to more fans worldwide.
more >> IWC Schaffhausen and the Mercedes-AMG Petronas F1 Team launch official team watch

06.05.2022 As the eyes of the motorsport world turn to Florida for the inaugural Miami Grand Prix, IWC Schaffhausen and the Mercedes-AMG Petronas Formula One Team have unveiled the team's first-ever official team watch. Crafted from lightweight and durab more >> AlphaTauri x Scuderia AlphaTauri Art Project – Miami GP 2022

06.05.2022  
To celebrate the first ever F1 Grand Prix in Miami, AlphaTauri and Scuderia AlphaTauri collaborated with artist and visionary Remote (aka Jay Bellicchi), part of the eclectic art collective ARTPLUG, for a special project at the amazing MetroWrapz facility ( more >> Haas F1 Team Welcomes Lunar Partnership

05.05.2022 Nordic Fintech Company Aligns with American F1 TeamHaas F1 Team is pleased to announce a new partnership with financial technology company, Lunar. Founded in Aarhus, Denmark in 2015, Lunar is a regulated and independent licensed bank with over 500,000 users across more >> At Ferrari 75 years ago

05.05.2022 Scuderia Ferrari is set to race at Piacenza on 11 May, with two different versions of the 125. The 125 S is the first chassis built with a "spyder" body produced at Maranello by the local craftsman Giuseppe Peiretti and there is also a second chassis, closer to a single-seater, with removable mudguards.
more >> Miami GP facts & figures

05.05.2022  
9. Countries that have hosted two Formula 1 World Championship races in the same season. Italy was the first in 1957, when alongside the race in Monza, there was one in Pescara, and in total it has hosted two events per year on 20 occasions. Ne more >> Three questions to Enrico Sampo', head of driving simulator,Ferrari

05.05.2022 In modern-day Formula 1, simulation has pretty much replaced on-track testing. How do you help the team prepare for a Grand Prix weekend?"The driving simulator is a key element in preparing for a race. The work starts several weeks more >> Scuderia Ferrari – Formula 1 rocks up in Florida

05.05.2022 The Formula World Championship makes its Miami debut with the first of two races to be held in the United States this season. The second is in Austin on 23 October.

This weekend's race takes place at the brand new Miami International Aut more >> Kygo & F1® stars thrill fans in Opening Party with Musical Performances presented by Heineken®

05.05.2022 …to kick-start Formula 1® Crypto.com Miami Grand Prix in style·    Kygo headlines the Formula 1® Crypto.com Miami Grand Prix Opening Party with more >> Lewis Hamilton and Tom Brady tee off for IWC Schaffhausen at Miami Beach Golf Club

05.05.2022  
Seven-time F1 World Champion Lewis Hamilton teamed up with seven-time Super Bowl winner Tom Brady for 'The Big Pilot' golf challenge hosted by IWC Schaffhausen today at the Miami Beach Golf Club, an 18-hole golf course located in the heart of South Beach. more >> Fernando Alonso thoughts on Miami Grand-Prix – Curious to see circuit in real life

05.05.2022 Formula1 Crypto.com MIAMI GRAND PRIXMiami International Autodrome6-8 May 2022

 
Fernando Alonso: "I enjoy racing in America and we've seen in recent years how big Formula 1 is becoming over there. Miami is more >> Esteban Ocon quotes ahead Miami Grand-Prix – Ready to go

05.05.2022 Formula1 Crypto.com MIAMI GRAND PRIXMiami International Autodrome6-8 May 2022

 
Esteban Ocon: "It seems we have been talking about Miami for years! And it is finally here, which is very exciting for everyone involved more >> BWT Alpine F1 Team previews the 2022 Formula 1 Miami Grand Prix

05.05.2022 BWT Alpine F1 Team previews the fifth race weekend of the 2022 FIA Formula 1 World Championship, the Miami Grand Prix.Otmar Szafnauer: "It's absolutely fantastic that Formula 1 is going to Miami. It's an excell more >> Aston Martin Aramco F1 2022 Miami Grand Prix Race Preview Presented by Cognizant

04.05.2022 Formula1 Crypto.com MIAMI GRAND PRIX Miami International Autodrome6-8 May 2022Talking PointsLance "It's amazing to see Formula One's popularity take off in Ameri more >> Daniel Ricciardo on Miami Grand Prix – Challenge on a new track

04.05.2022 Formula1 Crypto.com MIAMI GRAND PRIX Miami International Autodrome6-8 May 2022"I'm buzzing to be heading to Miami! The US is like a second home to me, so I can't wait to get on track in front of the more >> Lando Norris ahead of Miami GP – Let's keep going

04.05.2022 Formula1 Crypto.com MIAMI GRAND PRIX Miami International Autodrome6-8 May 2022"I'm really hyped for this weekend. New circuits are always something I look forward to, and when you add in the excitement around more >> McLaren F1 – Everything you need to know for the Miami Grand Prix

04.05.2022 "Miami knows how to put on a show so it's shaping up to be an incredible weekend"Can y'all feel that? Can y'all feel that? Formula 1 is headed to the Magic City, and anticipation is at fever pitch for the first Miami Grand Prix. more >> Mexican Sergio Pérez drives through Everglades to Miami International Autodrome

04.05.2022  
Oracle Red Bull Racing have prepared for this weekend's hugely anticipated first Miami Grand Prix in F1 history by sending Mexican driver Sergio 'Checo' Pérez on a road trip like no other from New York through the Everglades to the 'Magic City'. more >> Zhou Guanyu ahead of Miami Grand Prix – Bring home more points

04.05.2022 Formula1 Crypto.com MIAMI GRAND PRIX Miami International Autodrome6-8 May 2022Zhou Guanyu (Car 24)Alfa Romeo F1 Team ORLEN "Miami is a good opportunity to get back on track and continue our goo more >> Valtteri Bottas thoughts on Miami Grand-Prix – will be incredible show

04.05.2022 Formula1 Crypto.com MIAMI GRAND PRIX Miami International Autodrome6-8 May 2022Valtteri Bottas (Car 77)Alfa Romeo F1 Team ORLEN "I am really excited about racing in Miami. I just spent s more >> Frederic Vasseur quotes ahead of Miami Grand-Prix – We can score big

04.05.2022 Formula1 Crypto.com MIAMI GRAND PRIX Miami International Autodrome6-8 May 2022Frédéric VasseurTeam Principal Alfa Romeo F1 Team ORLEN "We are really happy to head to Miami for a new race in a more >> Alfa Romeo F1 Team Orlen – Welcome to Miami

04.05.2022 Formula1 Crypto.com MIAMI GRAND PRIX Miami International Autodrome6-8 May 2022Alfa Romeo F1 Team ORLEN is ready to break new ground as it prepares for the first ever Formula One Grand Prix in Miami, Florida. Following a str more >> Sergio Perez quotes ahead of Miami Grand-Prix – Fighting for best result

04.05.2022 Formula1 Crypto.com MIAMI GRAND PRIX Miami International Autodrome6-8 May 2022
 

 
CHECO"I am excited to be heading to Miami this week, it is great that the calendar is expanding more more >> Max Verstappen ahead of Miami Grand-Prix – Fans will also be excited

04.05.2022  Formula1 Crypto.com MIAMI GRAND PRIX Miami International Autodrome6-8 May 2022 MAX"I think this weekend is going to be pretty crazy! I'm looking forward to racing in Miami, I've driven more >> Oracle RedBull Racing F1 Miami Grand-Prix preview

04.05.2022 Formula1 Crypto.com MIAMI GRAND PRIX Miami International Autodrome6-8 May 2022Max achieved a "grand slam" victory at Imola, winning the race from pole position, setting the fastest lap and leading from start-to-finish.   more >> Yuki Tsunoda ahead of Miami Grand Prix- Focussing on my job

04.05.2022 Formula1 Crypto.com MIAMI GRAND PRIX Miami International Autodrome6-8 May 2022Yuki Tsunoda Scuderia Alpha Tauri"It was a difficult weekend overall in Imola, even if I was very pleased with more >> Pierre Gasly thoughts on Miami Grand Prix – For sure a stand-out event

04.05.2022 Formula1 Crypto.com MIAMI GRAND PRIX Miami International Autodrome6-8 May 2022Pierre Gasly Scuderia Alpha Tauri"Looking back at Imola, Friday practice went okay, but then we didn't do a very good job o more >> PC Game Pass and BWT Alpine F1 Team Launch Fast Track to PC Game Pass Challenge

03.05.2022 •    PC Game Pass and BWT Alpine F1 Team unite for a challenge only the fastest fans will be able to accomplish. •    During this weekend's Miami Grand Prix, BWT Alpine F1 Team's A522 cars will feature numerous QR codes. Fans can scan photos or videos using their mobile device for a chance at 1-month, 3-months or 6-mo more >> Mercedes AMG Petronas F1 Stat Attack Miami and Beyond

03.05.2022  
 
2022 Miami Grand Prix Timetable  Session          Local Time (EDT)          Brackley (BST)          Stuttgart (CEST) Practi more >>