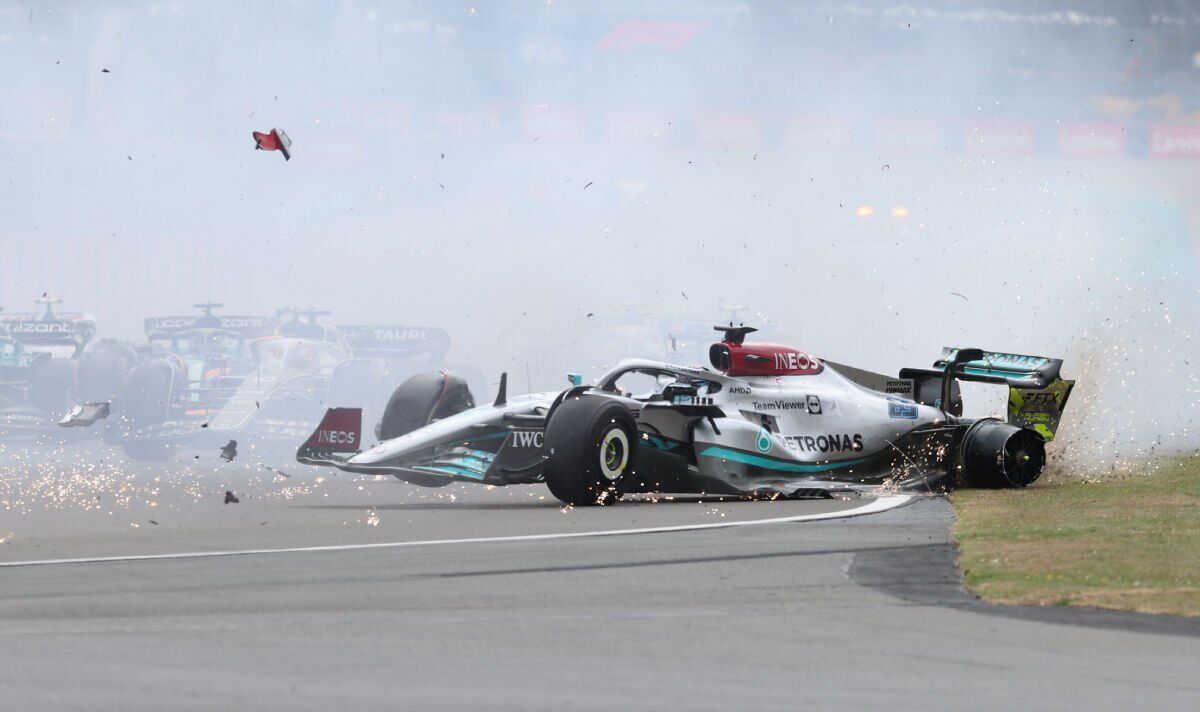 Mercedes have admitted their decision to start George Russell on hard tires contributed to his horror clash at the British Grand Prix on Sunday. Russell collided with Zhou Guanyu as the pair approached the first corner, with both drivers flying off the track and seeing their afternoons come to an abrupt end.
"George's race didn't last long," admitted Silver Arrows trackside engineering director Andrew Shovlin. "We knew the hard tire would be a risk but didn't anticipate us losing so much ground off the line.
"That clearly was the contributing factor in George being part of the accident at the start which ended his race. But at least no one was hurt."
Russell has enjoyed a promising start to his Mercedes partnership with Lewis Hamilton after becoming team-mates with the seven-time F1 world champion at the start of the season. And the 24-year-old had finished in the top five at every Grand Prix ahead of the race at Silverstone.
READ MORE: Hamilton takes thinly-veiled swipe at Verstappen after British GP
Russell's Mercedes car didn't suffer anywhere near the extent of damage as Guanyu's did in the incident, with the Briton hoping to get back in his car and carry on after checking on his rival. But he was ultimately forced out of the race after his vehicle was put on the back of a flatbed truck. And the talented star admitted he was frustrated that he wasn't allowed to continue.
"I jumped out of the car to see if Zhou was okay – I saw it was red flag straight away," Russell explained. "When I came back to the car, I couldn't quite get it started for whatever reason. So I ran back to the team to check – I told the marshals to leave the car. And next thing when I got back, the car was on the back of the flatbed.
"Apparently as soon as you get assistance, you can't restart so it's very frustrating because the car just had the puncture. There's no doubt we had the pace to come back to P6 today."